People
The greatest value behind SmartStart is the people who give their time, mindshare, advice and funds to make things happen. An illustrious set of smart entrepreneurs and thought leaders are involved in various aspects of supporting this mission of development of early stage innovation around the world…
This is blank text to create SPACE
This is blank text to create SPACE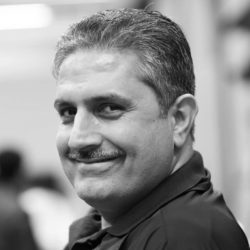 PK Gulati
Passionately involved with early stage startups in India, Middle East and the US for more than a decade, PK spends majority of his time helping build capacity for budding ecosystems. A serial entrepreneur, tech evangelist and startup mentor, PK has been associated with leading organizations like TiE, Indian Documentary Foundation, IBPC, Dubai Internet City, ADC Telecommunications, PairGain Technologies, TED, Communicate2 and Mobile Monday in various capacities and roles. He is the Managing Partner of Smart Start.
This is blank text to create SPACE
This is blank text to create SPACE
Amit Singhal
Amit Singhal is the person behind Google Search. After re-writing Google in 2001, he runs the core of Google, Google Search from GooglePlex in Mountain View. A world authority in the subject of automatic classification, Amit has been a passionate supporter of budding innovation and has committed his support to all efforts of Smart Start. After fifteen years of leading Google search, Amit decided to give back to his community through the Singhal Foundation.